Hide your secret files INSIDE photos, videos or other files with OmniHide PRO.
Rathalos has come up with this ingenious way to squeeze the original 6.55 GiB Leopard .dmg into a single layer DVD. I got this over at InsanelyMac forums.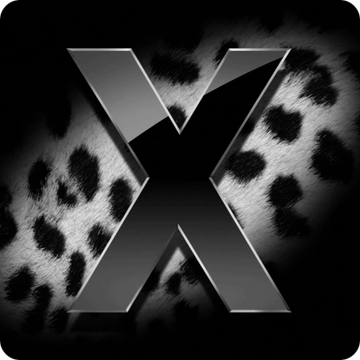 Here's a short and quick foolproof guide to making a SL-DVD leopard install disc for 9a559… And this method works across the board for all other builds also..
What you need
1. Original Leopard developers seed (.dmg) (6.55Gb)
2. One blank DVD 5
3. Mac OS X 10.4.X Tiger (This is important, as leopard can screw up disc burning)
4. 6.55Gb + 6.55Gb + 4.7Gb = 17.8Gb of hard disk space
Method
1. Mount the Original Leopard DMG (double click)
2. Open Disc Utility ( Applications -> Utilities)
3. Click on New Image
4. Name the image as dump (save on desktop)
5. Put the type as sparse image
6. Put the size as DL-DVD (8Gb), and click create
7. Mount dump.sparse
8. In disc utility, select the dump image and click the restore tab
9. Drag the mounted Mac OS X Install DVD to the Restore from field
10. Drag the mounted dump to the Restore to field (or equivalent)
11. Click Restore and wait.. (have some patience….)
12. Once that is done, open up the dump mounted image
13. Remove the Developers Tools under Optional Installs
14. Use finder's Go to Folder option and navigate to /Volumes/dump/System
15. Go to Installation -> Packages
16. Proceed to remove anything that has Printer in it (u can always get from vendors)
17. Proceed to remove languages that you do not need (like french, german)
18. Verify in Disc Utility on the size of your dump (should be 4.3Gb or less)
19. Return to Disc Utility
20. Click on New Image
21. Name the image as burn (save on desktop!!)
22. Put the type as sparse image
23. Put the size as SL-DVD (4.7Gb), and click create DVD5
24. Select the burn image and click the restore tab
25. Drag the mounted dump to the Restore from field
26. Drag the mounted burn to the Restore to field (dont mix up!!!)
27. Click Restore and wait.. (have some patience… ZEN…)
28. Once its done, burn it to DVD (in Tiger, and not in leopard)